Posted by Benjamin Mailian on 13 September 2016
We're thrilled to announce that we rolled out of the Home Energy Score. Snugg Pro's integration with the Home Energy Score means contractors and auditors can get a home's score without ever leaving the Snugg Pro app. Snugg Pro's cloud based platform gives contractors, auditors and energy efficiency programs real-time visibility over all of their Home Energy Scores.
What is the Home Energy Score?
The Home Energy Score is a standard maintained by the US Department of Energy. The Home Energy Score works like a miles-per-gallon rating. Homes are scored on a scale of 1 to 10, with 10 being the most efficient home. This helps homeowners to understand their home's energy efficiency compared to homes nationwide, regardless of location and occupancy. At time of writing, more than 45,000 Home Energy Scores have been obtained nationally.
Why offer the score with your home energy audits
By using the DOE's Home Energy Score, you can provide your customers with a credible, nationally recognized product that is flexible to meet your needs. A Home Energy Score can also help you reach more customers with a wider portfolio of services. The DOE is recruiting Assessors to lead the charge in encouraging home energy efficiency investments.
How to get started
In order to start offering the Home Energy Score, you'll need to be a Home Energy Score Assessor.
You'll need to contact a local partner that can help you go through the training and testing process. There are some minimum requirements that most home performance professionals will automatically meet. You can find out more information on the DOE's Better Buildings Home Energy Score website.
Talking about the Home Energy Score to your customers
The DOE has material that you can use to educate your customers.
How Snugg Pro does the Home Energy Score
To get a score simply go to the report view in Snugg Pro and make sure your jobs meets all the requirements for a Home Energy Score, then click on the 'Get Score' button.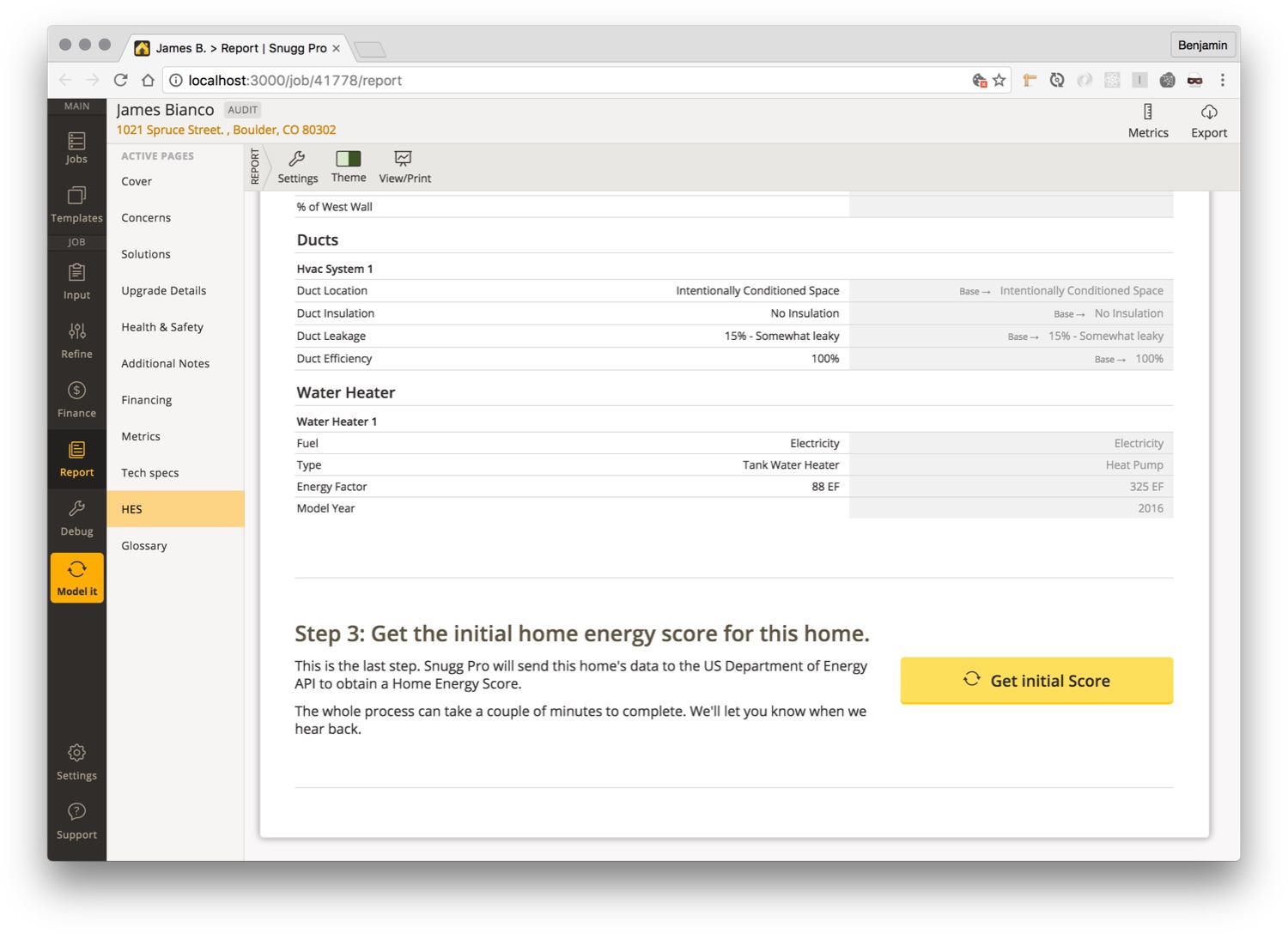 Once the score is obtained, Snugg Pro generates the HES certificate and places it directly in your homeowner report: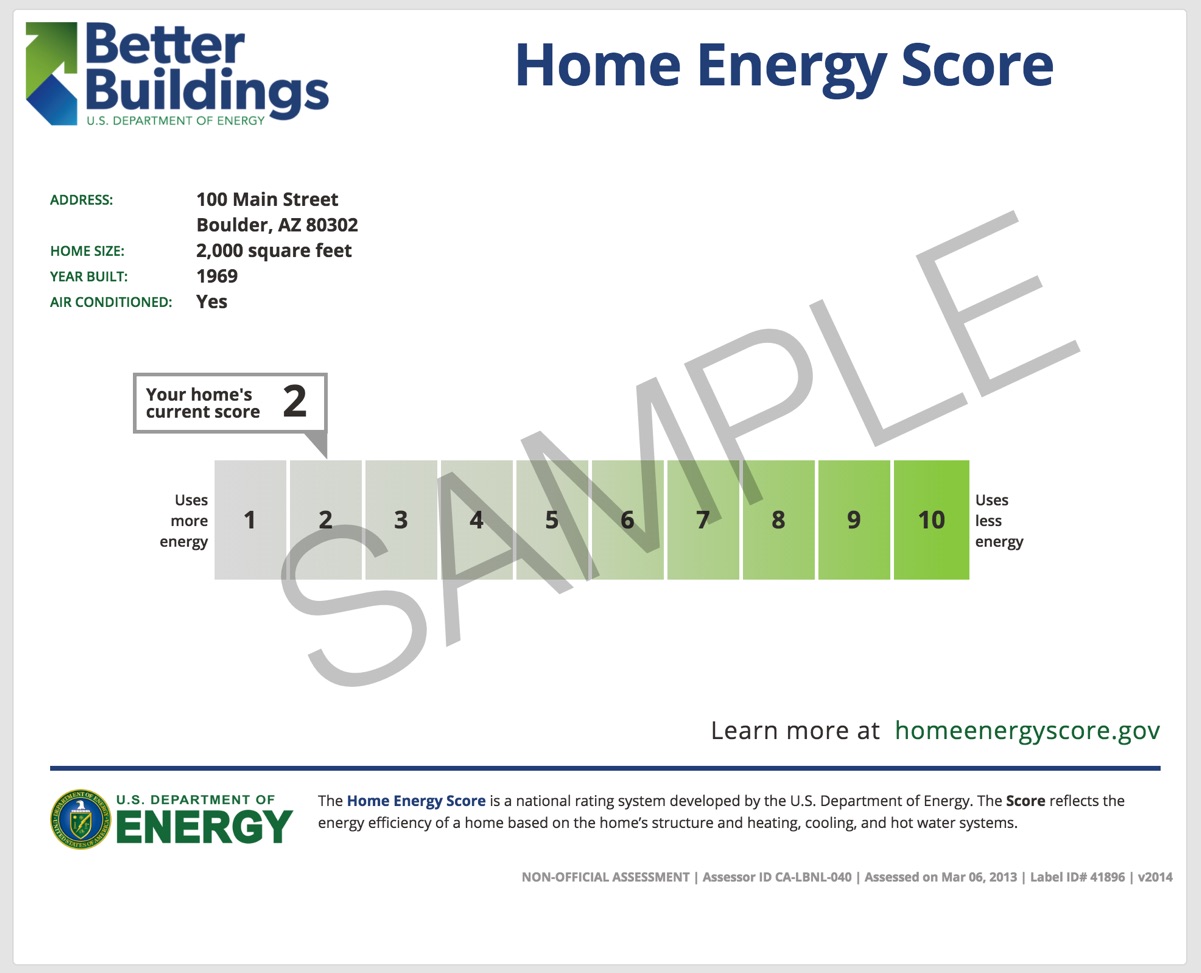 Listen to a recorded Home Energy Score webinar ...
Snugg Home hosted a webinar to discuss the seamless integration of Home Energy Score and Snugg Pro. Joan Glickman from the Department of Energy and Scott Bloedorn from Focus on Energy explain using Snugg Pro to issue Home Energy Scores and running a statewide Home Energy Score program. We cover the benefits of the Home Energy Score as a standard and where .
Date recorded: Tue, Oct 4, 2016
Contractors and auditors can join our ongoing training and Q&A webinars to learn more about the Home Energy Score in Snugg Pro.
Existing users can also check out our help article in knowledge base for a detailed guide on getting a Home Energy Score.
If you have questions or comments about the HES score, contact us at pro@snugghome.com or fill out the online contact form for more information.